Newmarket Mayoral Forum Brings Our Neighborhood Into Focus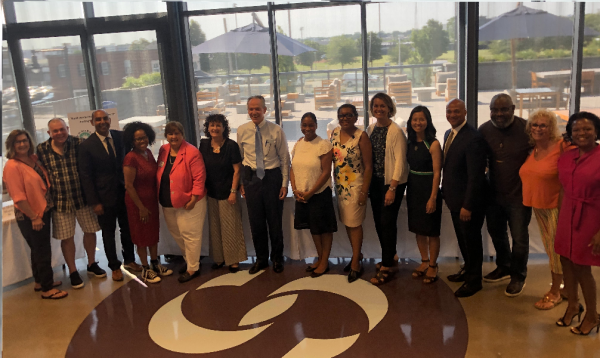 All six mayoral candidates joined us in Newmarket on June 29 for a forum to present their plans and answer our questions about the issues important to business in our area. With our partner organizations in the South End Forum, McCormack Civic Association, Andrew Square Civic Association, Dudley Street Neighborhood Initiative, and Pine Street Inn, we asked the candidates about how they intend to handle the problems of addiction, homeless, and development in their vision for the future of Newmarket and the rest of Boston.
Hosted by Suffolk Construction in their Allerton Street headquarters, our forum was one of the first in-person events of the mayoral race, and it was a wonderful success! If you missed the event, you can watch our full recording of the event! Or you can read the Dorchester Reporter's article for more detail about the questions we asked and how each candidate responded.